Nils Jendri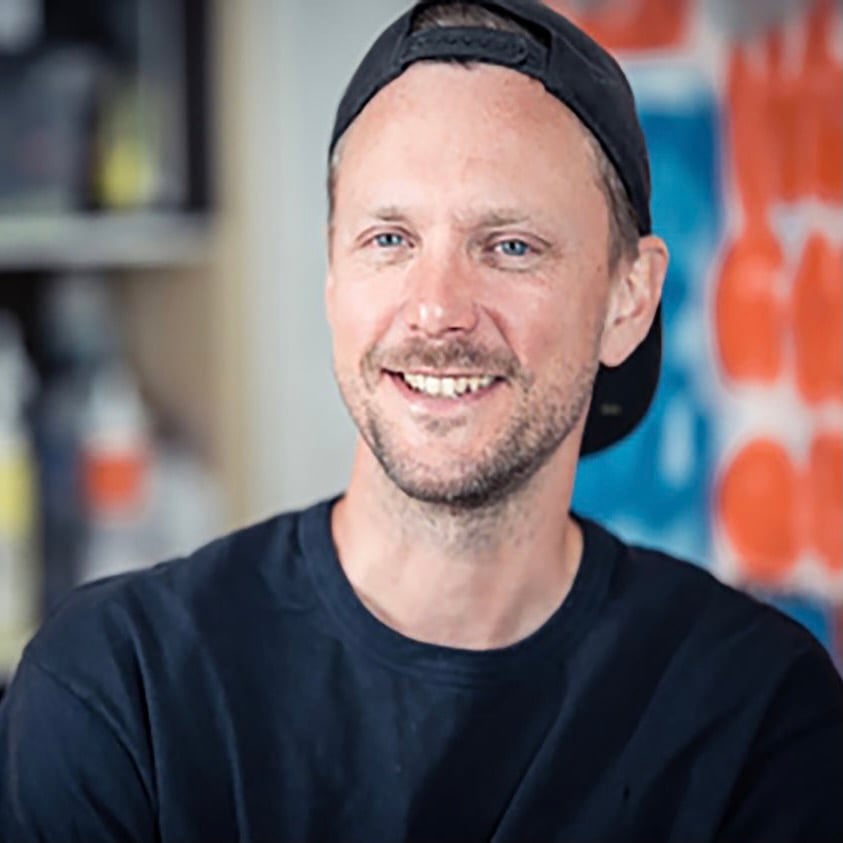 Jendri has a direct approach to the act of painting. The artist takes a maximum advantage of spraypaint as a tool to create his paintings. When he paints he works out shapes and lines from each layer of painting, through a beautiful sense of composition, instinct for colours and techniques. In this way he shows new arrangements and ways in painting abstract patterns, blocks of colours and lines in his special style.
"When I paint I'm highly focused. I like the traditional idea that all what surrounds an artist is concentrated and present in that special moment of painting. The spraycan is the tool I can discover new ways in painting without using traditional painting tools. Cuts, drips, blurred lines and that special asthetic only spraypaint can create, is what pushes me and keeps me on fire".
Nils Jendri was born 1980 in Freiburg im Breisgau in south Germany. After his Diploma in Visual Communication at the Merz Academy in Stuttgart (Germany) and his Master in New Media at the University of Portsmouth (Great Britain) he finnished 2016 his PHD in Philosophy at the Academy of Fine Arts in Vienna (Austria). After his living in Budapest (Hungary) and Munich (Germany) he moved back to Freiburg im Breisgau in 2019. He had several exhibitions in Austria, Germany, France and Belgium.
- - -
For further inquiries and prices please send us an email.
Share