Dupli-colour / Petro
€

700.00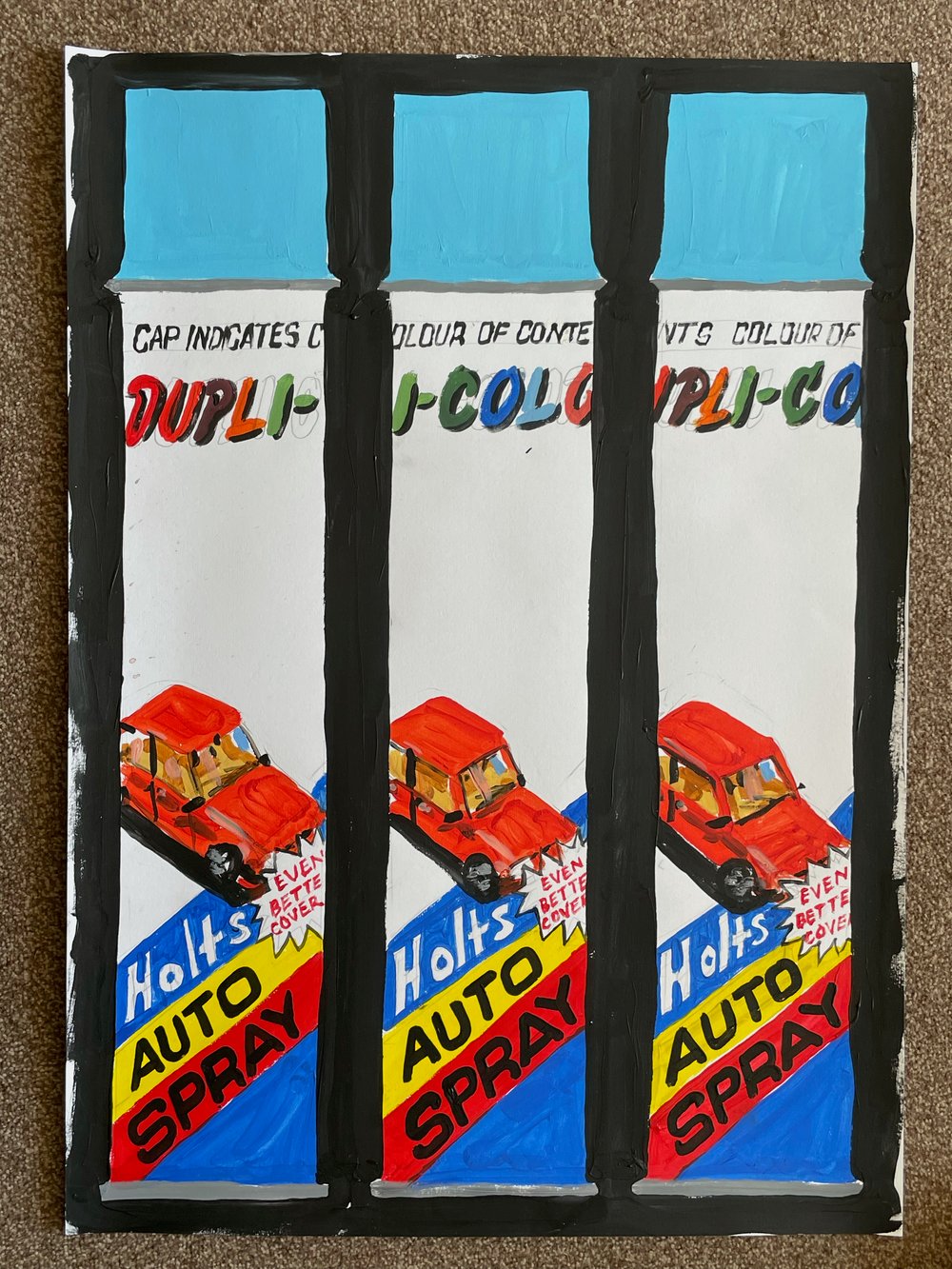 artist: Petro
title: Dupli-colour
year: 2021
medium: Acrylic on paper
size: ± 70 x 50 cm
Petro, or Duncan Weston, is one of the UK's most innovative and emulated graffiti artists. Petro began writing graffiti in the 1980's and has since moved into contemporary art, working through painting, sculpture, printmaking and installation. This series of paintings speak of a time when acquiring spray paint wasn't so easy, in a time before graffiti stores were around. They carry a nostalgia and youthful exuberance that reflects on the adventure of finding these tools and making them yours. 
"As kids, we spent our days in DIY and car shops shoplifting. We instantly stood out as there was no reason for us to be in these specialist grown-up stores except for stealing paint. I often reflect on how we must have stood out but still managed to steal our supplies, huddled round the paint aisle. On reflection, it's one of my favourite aspects of graffiti, it formed part of the skill set to survive in writing. The cans from around the world are stark nostalgic reminders of a time forgotten for most writers of the era. Finding out the qualities of different paint brands, which cans were good for staining, outlining - this was all part of the mission. There was secrecy around paint stores back then, however, this knowledge spread through the grapevine eventually.
The designs and shapes of the tins always fascinating me. Their graphics ranged from characters to logos. They soon became part of the visual language of graffiti, iconic reminders of the trials and tribulations we went through just to paint. Also, each brand was specific to the country it was produced. England wasn't the greatest for making spray paint, let's face it. Whereas Germany was spoilt for choice from Auto K to Buntlack. In the UK, good paint was a rarity in comparison, it was highly sought after. I always loved discovering the favourite paint of foreign countries and the stories around these brands. The smell of these paints was such an emotive part of writing and can send you back in time with one sniff. I wanted to try each countries most iconic tins, it fascinated me. I painted this series in three's as that was the perfect number of cans that would fit in the waist of my trouser belt. A classic way of concealing paint in any circumstance".
Share